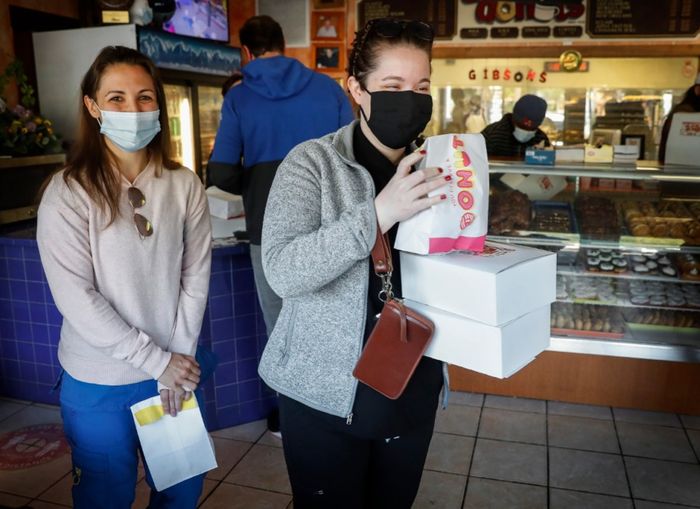 For 45 minutes, it was a literal free for all at Gibson's Donuts
Kevin Woods went to Kroger on Truse Wednesday morning then stopped in Gibson's Donuts to pick up a dozen to take to his daughter at school. When he got to the register, he was told the doughnuts were on the house, courtesy of The Kindness Revolution. All that was asked of him is that he in turn do something kind for someone else.
"This is crazy," he said. "Now I'm going to take these doughnuts to school and then I'm doing to go do something else nice."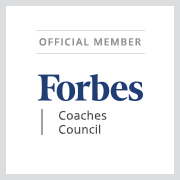 Ed Horrell of The Kindness Revolution™ Named to Forbes Magazine's Forbes Coaches Council
The Kindness Revolution™ founder, Ed Horrell, is proud to announce his selection by Forbes Magazine to the Forbes Coaches Council. This selection is an invitation-only business organization for successful, world-class businesses and career coaches. Horrell will join a team that includes such notables as Tricia Christian, Executive Coach at Ernest & Young; Corey Blake, Founder & CEO of Round Table Companies and Mark Babbitt, Founder and CEO of YouTern and President of Switch and Shift.
Ed Horrell commented, "Last week, I was invited to become a member of the Forbes Coaches Council. This is an invitation-only group of business coaches across the US sponsored and promoted by the Forbes magazine family. I am honored to have been considered and accepted to this elite group of business counselors and mentors. I hope to contribute meaningful guidance as a Forbes Business Coach in my monthly column and networking with business entrepreneurs."
The Kindness Revolution™ Announces The Kindness Challenge Matching Gifts Program
January 11th, 2017- The Kindness Revolution founder, Ed Horrell, has just announced yet another program to promote kindness at the community level. Beginning this month, The Kindness Revolution is challenging people to be kind and will be matching dollar for dollar any donations made by individuals or corporate donors. These donations will be used to fund Kindness Grants with 100% of the funds going to the Kindness Grant program. The $100 "Kindness Grants" willl then be awarded to families, classrooms, non-secular organizations or groups to perform acts of kindness in their communities.
Donors interested in assisting in the grant program can visit https://www.gofundme.com/kindnessgrants to make a donation. These donations will become part of our Kindness Grant Program. Grants are then awarded based on the answer to this question.. "What would you do if you or your family, classroom, non-secular group, or organization were given $100 and instructed to do something kind? We will then review the applicants applying for the Kindness Grants and award those grants to the local community effort. If your project is selected, we will share it across our Kindness Network which is seen daily by hundreds of thousands of followers.